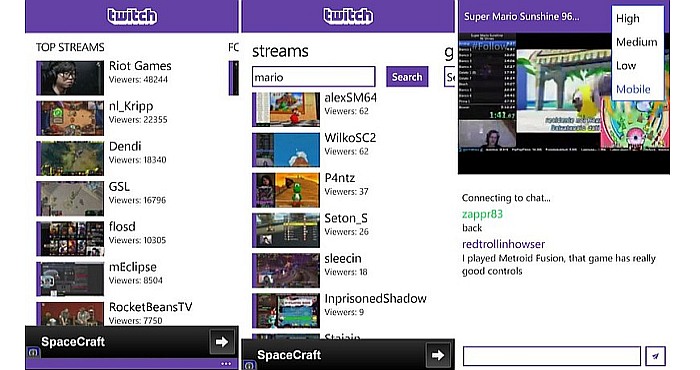 Twitch unveil plans to socialize video streaming on it desktop app. Twitch is a renowned live streaming platform that is a subsidiary of Amazon. The platform was introduced in June 2011 and it was aimed at streaming video games, live transmission of sports activities on esport, and other live activities. Recently, the website plan to release its desktop app, and made plans to add another tool known as Pulse, which will turn Twitch into a full gamers social website where it will be possible for the streamers and viewers to share posts just as it is on Facebook.
According to the latest release from the company, they plan to introduce another feature, which will allow the streamers and the viewers to be able to purchase games played by their most-preferred streamer directly from the page without been redirected to another site.
In addition, the game is scheduled to be released on March 16, 2017, and its maker has promised to add all the mentioned features and others that are not mentioned.
What to expect in Twitch desktop App
Firstly, twitch app has now been upgraded and it is expected to have great features like streams, activity sharing, chat, private messaging and others apart from the standard Twitch features. In addition, people who use the newly released desktop app will be able to enjoy features like video chats, voice messaging, community servers (where followers of a streamer will be able to chat with one another even when the streamer is not online).
Another feature that is expected to be on the desktop app is that the user will have the opportunity to play games they watch right from the app; since the desktop twitch app will give them the chance to buy and download their favorite games.
If you are not interested in games, no need to worry, Twitch has made plans to show you what you want to watch by introducing Twitch Present a new TV channel that is scheduled to kick off on March 14, 2017. However, it is expected to be showing all the 831 episodes of Power Ranger's binge for 17 days and it is expected to run through March 30, 2017.
Finally, Twitch desktop app is designed to fill the thirst of gamers, casual spectators and others who desire to experience the best in streaming tech. In addition, the Twitch desktop app seems to be the best alternative to Steam. Try it! And you will never want to do anything else.
Downloads
Download Twitch App for Desktop
Download Twitch TV for Windows Phone