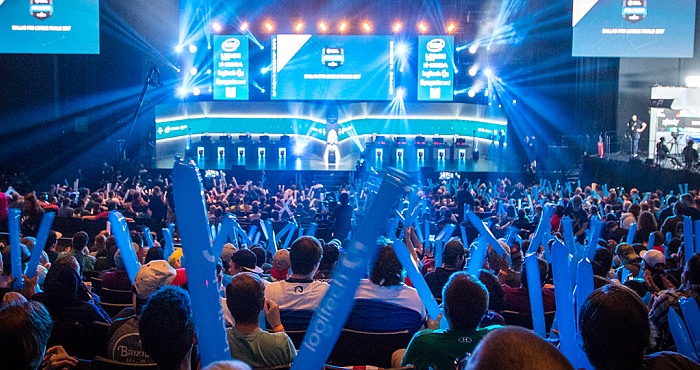 Both Copenhagen and Denmark have esports scenes that are not only huge, but also growing. These Danish cities might best be known for their restaurants, cyclists and beautiful landscapes, it is also quickly becoming a hub for esports activity. Denmark is currently producing some of the top talent in the world. There is August "Agge" Resenmeier from FIFA Interactive World Cup, and Soren "Bjergsen" Bjerg, who is a League of Legends pro.
The Tricked Esport Academy is located just two hours from Copenhagen at Campus Vejle and specializes in Counter Strike: Global Offensive and League of Legends. There are dedicated classes that are used to train this next generation of stars of esports that includes actual instruction. Instead of just going in to play the game, you will learn it properly, from the inside out, at this school.
Morten Jansen is the CEO of Tricked Esports, and he said, "It's actually very similar to what you would see in a football academy, where we scout the whole of Denmark; we have tutoring already ongoing in middle schools, so we already have some kind of idea of the students we want to get down into the academy. So even before they apply for the school, we already have some knowledge of their skill base and mentality. Even before they get to the academy, we're doing the groundwork in the middle schools to find the leads and the talents. I think we have eight schools across all of Denmark where we're scouting and then we have the big college in Vejle."
The esports academy has been under Jansen's authority since 2015. It originally began with only a handful of students, but has since grown to a much larger number, all practicing their chosen titles. Jansen says that the school started with fifteen students but currently has 160 enrolled, with an expected number of 200 students by this coming summer.
He says the youngest students allowed on campus are thirteen years of age. These children attend middle school for a couple of years, then they go on to their equivalent of high school, and then move on to the college. In middle school, children receive the base of this education, along with some lectures, and high schools helps to build onto the ELO to get better at the game. Papers are kept on each student, to see whether they are increasing or decreasing in skill.