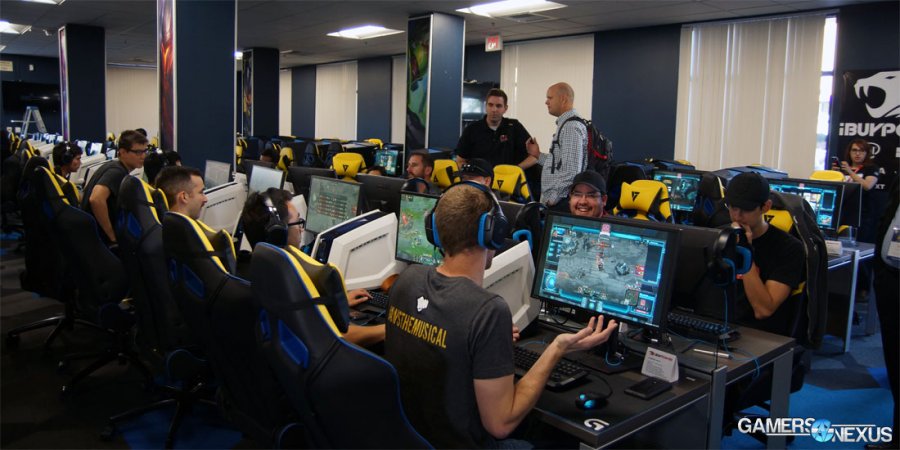 PC gamers are most often called by names such as "hardcore" or "enthusiasts, but no matter what name they go by, PC gamers make up a unique set of more than one billion, around the entire world. Not only are their numbers on the rise, but this rise is noted in direct correlation with the growing industry of esports.
Newzoo, a market research company, says that the economy of esports is expected to reach almost seven hundred million dollars over the course of this year. That will represent a yearly growth of just shy of fifty percent. By the year 2020, that economy is expected to reach over one billion dollars, going past the mark of doubling.
Thanks to esports, PC gaming, which use to be near stagnant, is now rising dramatically. Because of this, those who manufacture the hardware for these PC's are starting to come into some major benefits, with a lot more profit potential in the future.
While most who use a PC for gaming purposes have always believed in the one-size fits all approach in lieu of a console, since there has been such a great rise in esports as well as video game tournaments that are competitive in nature, hardware customization is now a necessary upgrade. This is especially the case for those who want to create their own systems, following many of their own rules.
Those who manufacture PC's are now being driven to offer the very latest in high performance processors for customization, along with higher performing graphics cards for those players who want to reach excessive heights in their game place. As these esports player numbers just keep growing, manufacturers are always ready to expand what they have to offer. And they are doing it through new venues such as virtual reality. The partnership seems to work great, with both gamers as well as the manufacturers constantly pushing one another to reach new heights.
Esports is also being found to need a specific approach to their gear to maintain that their experience is free from glitches during their many competitions. In this arena, the computer power itself is king and a processor that is not fast enough can cost a player the entire game.
Of course, those manufacturers who already know how to build the perfect beast in relation to powerful PC's certain have the upper hand. But that does not mean that other manufacturers won't be getting in the game as well.