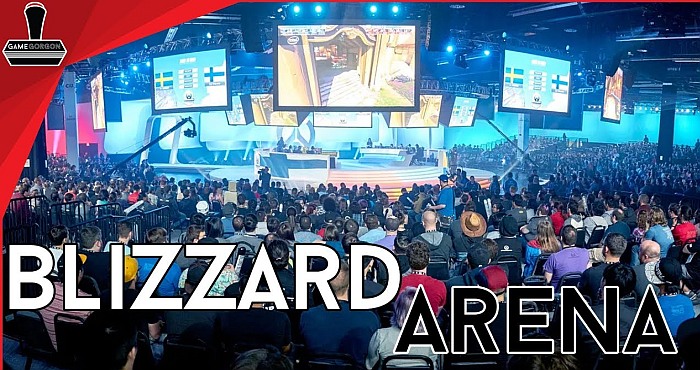 During the second week of January, Blizzard Entertainment set forth a new season of the competitive Overwatch League. This is the first test of this magnitude that has been dedicated just for the esports facility in Burbank since its opening in 2017.
Blizzard Arena Los Angeles can seat roughly 450 people in this fifty thousand square foot facility that has three studios. Burbank Studios, some might remember, was formerly home to the well-known and long-lived "The Tonight Show".
Until June of 2018, Blizzard will be the host for OWL, also known as the Overwatch League. This is a push for the company to be an organization of esports that is most closely modeled after sports that are more traditional.
There will twelve teams, of permanent status, that will represent both national and international cities around the world, and will come head to head during matches in a regular season setting. The best teams from this round will then go on to compete against one another in playoffs. The result will be the very first OWN Champion team.
They will not only be competing for a prize pool worth more than three million dollars, but they will also have a shot at a team roster that guarantees a salary of fifty thousand dollars, complete with health benefits and a retirement plan.
So far, Los Angeles has the only two teams to represent OWL. The LA Gladiators will be wearing white, purple and black, while the LA Valiant wears black, green and gold. These two teams, like each OWL team, will be based on players of the highest skill levels from all around the world. Some players will be recruited from such far-reaching places as South Korea and France. The only player currently native to the state of California is an 18-year-old Chico resident names Christopher "GrimReality" Schaefer.
Schaefer has stated that he doesn't think it's a big deal to be in on the OWL and stated that the Burbank arena gives player a much better way to literally connect with their fans. "[The arena] pushes esports to that extra step as being viewed from an online video game experience to more of an orchestrated sporting event. It gives it that extra push", he said.
Ari Segal is Valiant's chief operating officer, who in the past has served in leadership positions with professional hockey teams, including the Arizona Coyotes, of the NHL, and the San Diego Gulls, of the AHL. He had this to say, "There is something about congregating together, regardless of what that content itself is, that's important for the sports and entertainment experience. To regularly go with friends or family to a place and watch your team live is a new frontier for esports, and I think it's really exciting."